KNOWLEDGEABLE
"Jen's approach is a good combination of combining your "why" with your technical knowledge and image processing to make more meaningful images."
-Benita
Photography Tools For Your Art & Your Business
PHOTOGRAPHY PRICING BASICS
To run a sustainable photography business it is critical that you have a proper pricing structure.  In this FREE mini e-book, Jen will break down the numbers & walk you though the basics of pricing for long-term success.  You deserve to earn a proper salary for your art and hard work.  Start here.
The Photographer's Calculator
This 5 step pricing tool is invaluable to business owners.  Work from the bottom up to create a sustainable pricing structure for your business.  No spreadsheets necessary!  The integrated formulas within this PDF will do all the work for you once you have input your target earnings and cost numbers.  The best part is that this tool can be used over and over.  Use it to set your pricing, and use it to plan your budget for each subsequent year!
B&W For Every Light Lightroom Preset Pack
A series of LR and ACR monochromatic presets designed to bring the light and tone of your image to its full potential.  Daylight, Window Light, Backlight and more.  This 10 pack of presets will be your go-to for monochromatic images.
Includes: 8 custom B&W presets for LR/ACR plus 5 of Jen's go-to adjustment brushes
Creating B&W Images With Depth
Follow Jen's tips and tricks to create deep and emotive B&W photography. Learn how the right in-camera decisions, will enable you to artistically realize your creative vision. Understand how to avoid a "muddy" B&W image, and how to utilize light to create B&W images with impact. Includes Jen's mental checklist for creating powerful B&W imagery.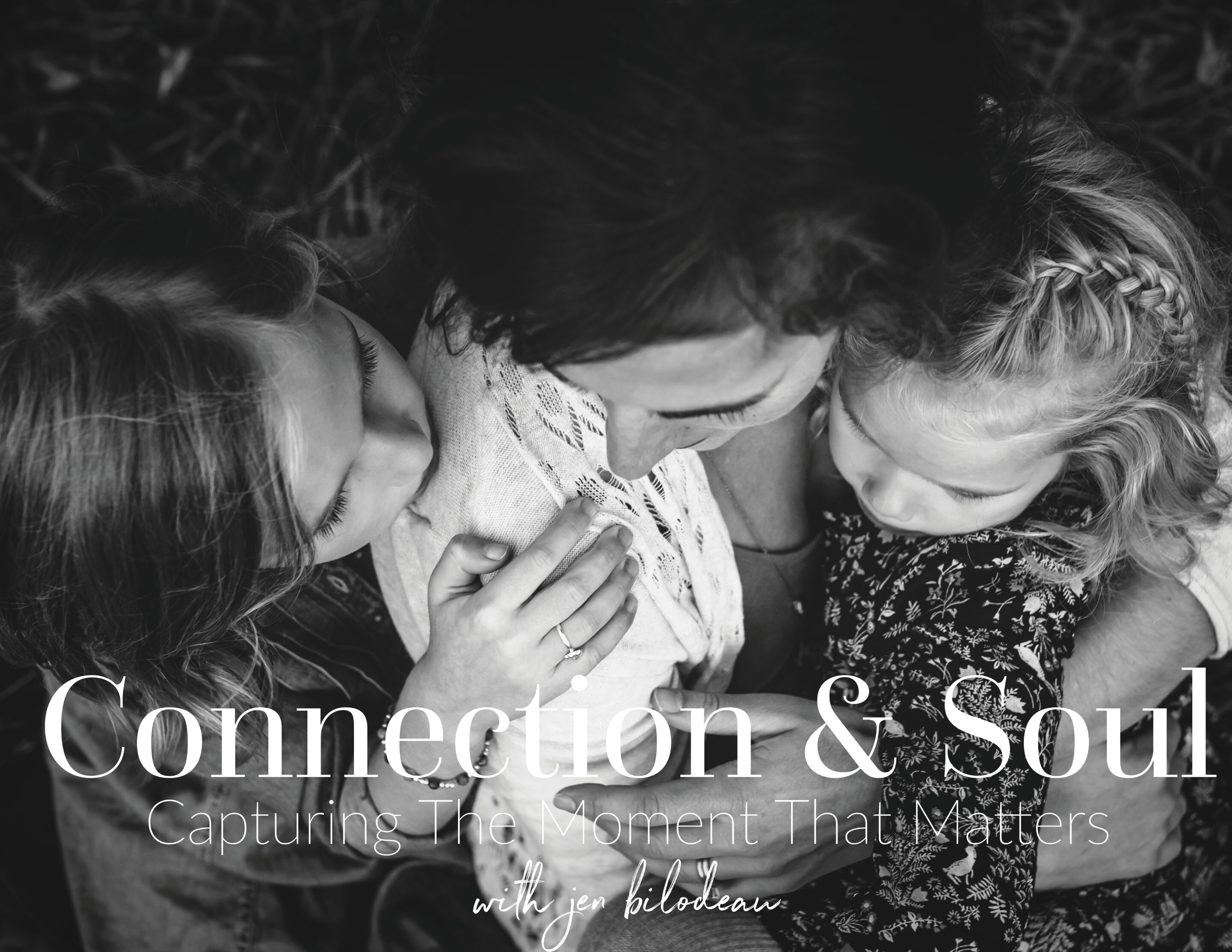 Let Jen help you capture your most authentic and engaging images. Train your eyes to see the moment that matters in what is unfolding before you. Improve your technical competence to effectively and artistically capture the moment, and work through processing techniques that will help you fully express your vision. From location scouting, to client communications to on-scene client interaction you will gain confidence using these techniques to create truly powerful and timeless images across all of your work. Move beyond the expected and capture the feeling, the connection and the soul before you to artfully preserve the moment that matters.
The SEO Handbook for Photographers
Own Your SEO: It's Time To Unlock The Full Potential Of Your Online Presence. In today's competitive market, it is essential that you unlock every potential door to growth. This guide will be your key to understanding Search Engine Optimization (SEO). Prepare to empower yourself with the knowledge you need to take ownership of this exciting marketing channel for your photography business.
978-729-5273
Hello@jenbilodeauphotography.com